Union Properties was founded on 1987 is a real estate development company based in Dubai, United Arab Emirates. It become public joint stock company in 1993. Over 10,000 Propeties Delivered and more than 25 Iconic Projects With Motor City.  The company is known as a Master Developer of both, The Index skyscraper and Dubai Motor City. Union Properties provides a number of services through its subsidiaries in UAE, including leisure and destination development, integrated facilities management and services.
Union Properties Contact number/Customer Care in Dubai/UAE
 Address: Union Business Park 1,Green Community East,Dubai Investment Park 1
Phone: + 8008 UNION
 WhatsApp: N/a
Email: contactus@up.ae
 Website: https://up.ae/
Contact Union Properties support on Social Media (click on the icons)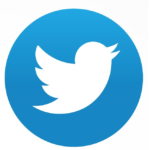 Property developments / Projects by Union Properties:
MotorCity  ( 35,338,575 square feet,11,630 units)
OIA Residence (269 Units, 30 will be extravagant three and four bedroom duplexes,418 Carsparking spaces)
Index Tower ( 520 residential units,Residential, Offices and Retails)
Dubai Autodrome (Leisure Facility,world-class racings track, Track lenght- 5.6 KM,500 in Grandstand, 300 in Paddock parking capacity)
UPTOWN Mirdiff (Residential and Retails,542 residential units,162 shops, 1,700 Parking spaces)
Review of Union Properties:
Add your review using the comment form below.
Rating:
 [Total: 0    Average: 0/5]
(click to rate)