MAG Properties was founded on 1978 and based in Dubai, UAE. The company deal in real estate, contracting & engineering, Industrial & Commercial trading, freight services, and hospitality. Its one of the largest corporations in the region. The company currently serves in Middle East and North Africa (MENA) region. Popular and inovative projects develop by MAG are MAG 5 Boulevard, MAG 230, The polo Residence and many more.
MAG Properties Contact number/Customer Care in Dubai/UAE
 Address: 25th Floor, South Tower,Emirates Financial Towers,Dubai International Financial Centre,Dubai, UAE
Sun – Thu 8:00 am – 4:00 pm
Phone: +971 325 4660/
Sharjah office: +971 575 1110
 WhatsApp: N/a
Email: hr@mag.ae
 Website: https://mag.ae
Contact MAG Properties support on Social Media (click on the icons)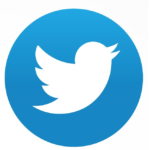 Property developments / Projects by MAG:
MAG 5 Boulevard

MAG 230

The polo Residence

MBL

Residence

MAG 318
V Tower
MAG Eye Apartment
MAG Eye Townhouse
Review of MAG Properties:
Add your review using the comment form below.
Rating:
 [Total: 0    Average: 0/5]
(click to rate)