ASTECO was formed on 1985 and based in Dubai. The company provide delive high quality, professional, value-add services. ASTECO is a full service real estate services company. Asteco has an essential combination of local and international expertise. It become the largest property management company in the UAE. Asteco has fully established offices in Abu Dhabi, Dubai and The Northern Emirates, as well as an expanding regional presence in the GCC with fully established offices presently in Qatar, Bahrain and Jordan.
ASTECO

Properties Contact number/Customer Care in Dubai/UAE

Address: 3rd Floor, Rolex Tower, Sheikh Zayed Road
Sun – Thu 8:00 am – 5:30 pm
Phone: +971 600 54 7773 / +971 4 4037 700
 WhatsApp: N/a
Email:customermanagement@asteco.com
 Website: https://www.asteco.com/
How to find office branches of
ASTECO?
You can check here.
Contact
ASTECO

Properties support on Social Media (click on the icons)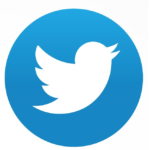 Property Managed by
ASTECO

:
ADCB & ADCP
DDB
ZonesCorp
 Sama Tower
 AHB
Al Ain Properties
Review of
ASTECO

Properties:

Add your review using the comment form below.

Rating:

 [Total: 0    Average: 0/5]

(click to rate)